Our Family Productions is composed of three siblings, Amanzo, Mary and Lillian Jones, natives of Merigold, Mississippi.  They are dedicated to providing wholesome entertainment that is enlightening, enriching, enjoyable and inspiring. The group enjoys performing in a variety of settings, including college and university campuses and convention and performing arts centers.  They have performed for diverse groups both large and small.
In addition to being professionally involved in the performing arts, each member of the group also pursues a career in the healing and human service professions. Mary is a nurse and social worker, Amanzo a minister and Christian Education Consultant, and Lillian a physician.  The group provides entertainment through five categories of dramatic expression: Inspiring Poetry, Scintillating Humor, Assorted Literary Works, Enjoyable Cultural Pieces, and Engaging Religious Expressions. The trio has enchanted audiences across America.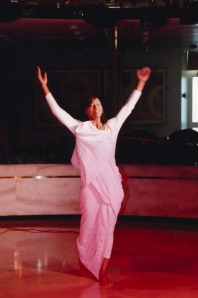 Everyone who witnessed the performance of God's Trombones was fascinated by the well trained voices of the performers, both in verse as well as song. Singing acappella, Our Family Productions was sensational!!"
"Needless to say, all of us look forward to the return of this incomparable team of performers.  It is quite rare to find so much talent in one family."
"Thank you, Our Family Productions, for sharing your gifts with the world. We are pleased to add you to our roster of performing artists. University Park Auditorium awaits your return!"
     - Barbara McDaniel-Suggs, Ph.D. Former Chair, Department of Speech and Dramatic Arts and Facilities Coordinator, 
          University Parks Auditorium, Jackson State University, Jackson, MS.
"The Jones Family has paved the streets of opportunity with gold for aspiring artists with their production of God's Trombones. The ingenious enactment of James Weldon Johnson's poetic magic leaves the audience spellbound, uplifting them through colorful expression of song and literary proficiency.  God's Trombones is more than a work of art; it paints a profound portrait of God's majestic wonders."
     - Alice Thomas-Tisdale, Publisher, Jackson Advocate Newspaper, Jackson, Mississippi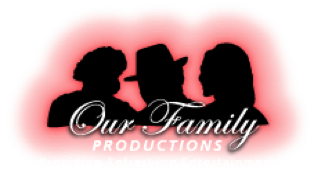 © 2019 Our Family Productions